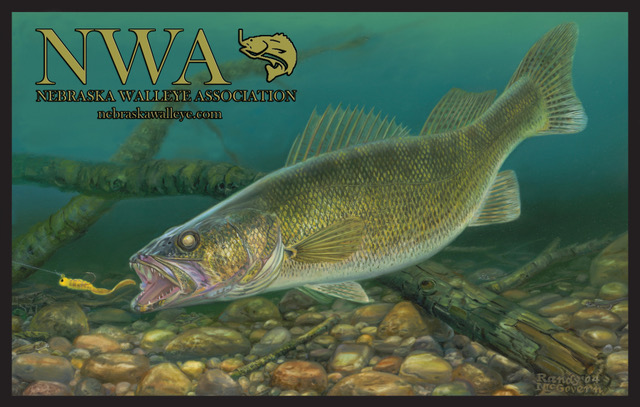 The Nebraska Walleye Association (NWA) was organized in 1989. We are a not-for-profit corporation that is dedicated to promoting fishing in Nebraska, with a focus on Walleye.
A separate non-profit, known as Fishing-is-Fun, 501(c)(3) grew out of our desire to teach kids to fish.
Our activités include:
The NWA Walleye Fishing Tournament Circuit
Members meetings September – May that are open to the public and that are focused on information and education.
A Facebook page that allows us to live stream many of our events.
An annual BBQ and Christmas party.
Sponsors discounts.
Promoting kids fishing and education.
Annual dues are $35 per year for a family membership.
Join the NWA today and support fishing in Nebraska.
Our Sponsors