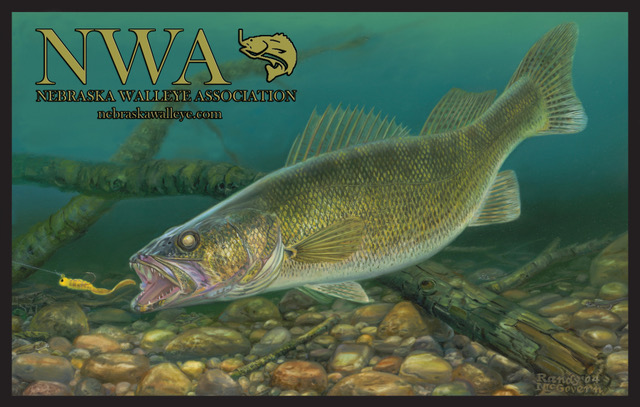 The Nebraska Walleye Association (NWA) was organized in 1989. We are a not-for-profit corporation that is dedicated to promoting fishing in Nebraska, with a focus on Walleye.
A separate non-profit, known as Fishing-is-Fun, 501(c)(3) grew out of our desire to teach kids to fish.
Our activités include:
The NWA Walleye Fishing Tournament Circuit
Members meetings September – May that are open to the public and that are focused on information and education.
A Facebook page that allows us to live stream many of our events.
An annual BBQ and Christmas party.
Sponsors discounts.
Promoting kids fishing and education.
The NWA offers two levels of membership.
NWA Family Membership Social: $35
NWA Family Membership Tournaments: $45
The decision to offer both social and tournament memberships was based on the cost associated with each. The board did not feel it was appropriate to burden members who do not fish tournaments with those additional costs.
Join the NWA today and support fishing in Nebraska.
Our Sponsors